HASSLE FREE CHRISTMAS DAY!
Looking for a hassle free Christmas Day?
Book your Luxurious 4 course Christmas Day Dinner from Nancy's Barn Ballyliffin.
It's all ready to heat & serve in one go!
Last orders December 15th at 5pm and collection on Christmas Eve from 10am to 12.30pm.
Limited orders only taken.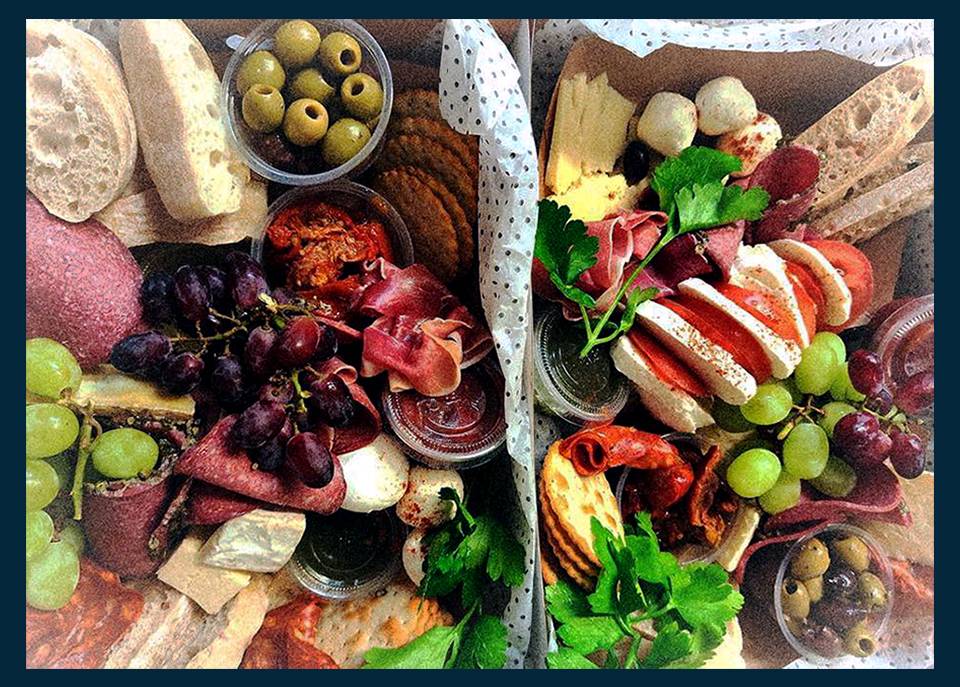 THE PERFECT WEEKEND TREAT!
Our Luxurious Charcuterie Box includes the following:
A Fine Selection of Cured Meats
Dips & Oils
Relishes & Chutneys
Fresh Fruits & Herbs
Fresh Olives
Irish Cheese Selection
Hand Crafted Crackers
Homemade Breads
Small Box serves 2 people – €45.00
Large Box serves 4-6 people – €85.00
Add a bottle of our best selected Wines of the Week for just €20.00
OR
A locally brewed Kinnegar Craft Beer Set – €18.50 (3 Beers & a Hand Crafted Glass)
Pre-order by calling +353 (0) 74 937 6556
Please allow 24 hours notice for us to prepare for collection.
WELCOME TO NANCY'S BARN
Nancy's Barn is a quirky and innovative restaurant/bistro housed in an authentic 19th century converted barn.
We have a well-deserved reputation for serving a wide range of delicious treats, all made from fresh local produce, including a large range of organic salads and vegetables, delicious home baking and a selection of fresh daily specials. Our speciality has become our world award-winning seafood chowder.
We are based in the scenic Inishowen Peninsula in Donegal on the Wild Atlantic Way, right in the heart of the beautiful seaside village of Ballyliffin.
We have a full wine license, local craft beer and a cosy, welcoming atmosphere, friendly staff and free Wi-Fi. So, why not call in for a hot coffee or a delicious bowl of our world award winning seafood chowder!
LEARN MORE ABOUT NANCY'S BARN
FEATURES
Al-Fresco, Outside Seating | Professional Staff – Friendly and Attentive | Freshly Cooked Meals | Homemade Breads and Desserts | Locally Sourced Fresh Produce | Nestled in the Heart of the Village | Welcoming Atmosphere
MENUS
You can view all our menus, including our Breakfast, Lunch & Vegan Menu HERE.